Fancy taking a look around one of the most interesting castles in Britain? Or pitting a team against some of the best footballers in the galaxy (community)? There'll be lots of sports and recreation on offer at NAM2019, with an emphasis on choice for everyone. Keep an eye out for updates here and on our Twitter feed over the coming weeks. We need to gauge numbers for lots of these activities, so please do sign up to any upcoming polls or surveys!
Here are some of the things we've got planned:
Sunday 30th June
Monday 1st July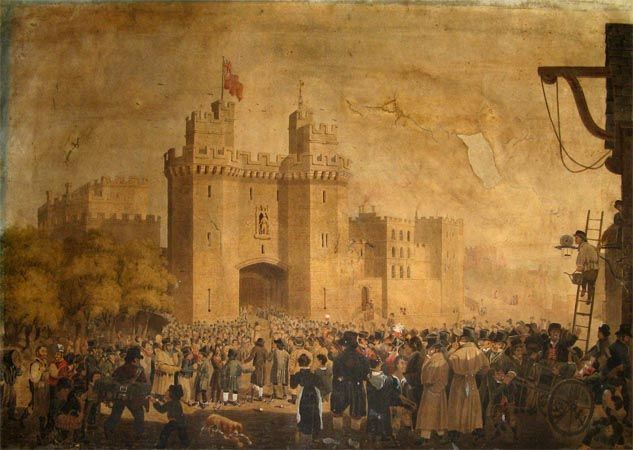 The perennial NAM-FA 5-a-side football tournament. Test your touch on a 3G synthetic pitch in the July evening sunshine. Submit your teams here. If you don't have a team yet, just enter your name and the team name 'Solo' and we'll make sure you get to play.
Film night! Catch the mystery film (R18) in the campus cinema. 1930 in Bowland Main Lecture Theatre. May contain

mild

extreme peril and strong language.

Guided tour of Lancaster Castle. Founded in the 11th century on the site of a Roman fort, the medieval castle was until recently a working prison, and still holds court of law during the week. Lancaster was known as 'the hanging town' on account of staging the most public hangings outside of the Tower of London. And several witches were found to weigh the same as a duck. Grim, but fascinating. Sign up during registration.

Delegates must make their own way to the castle

, and the tour starts promptly at 1900. UPDATE: We've chartered a bus! This will leave the University underpass at 1825 and is a one-way service.

Geocaching treasure hunt! Do you like maps? Do you long for the great outdoors? Do you love walking around looking for stuff inside tree stumps? With a high risk of rain even in July? Then this is for you. Join a guided walk on Monday evening to a brand new NAM cache, or hunt whenever you like throughout the week. Meet at 1900 in Alexander Square underneath the giant screen.
Climbing wall taster session. Come and climb up a difficult wall (for fun!) under the safe guidance of a man named Cliff. Numbers are limited! Sign up at the welcome desk when you collect your conference pack.
Tuesday 2nd July
Pie & Quiz night! Start revising - it's time to pit your wits against your supervisors. The pie and quiz night will be held on campus in Barker House Farm, Cartmel College (South West campus). With a selection of pies and drinks to chose from, tickets cost £15 and can be purchased during registration. Arrive at 1900 for pie at 1915.
Wednesday 3rd July
Throughout the week
Social Map
We've put together a handy map of places to eat, drink, and see in town.