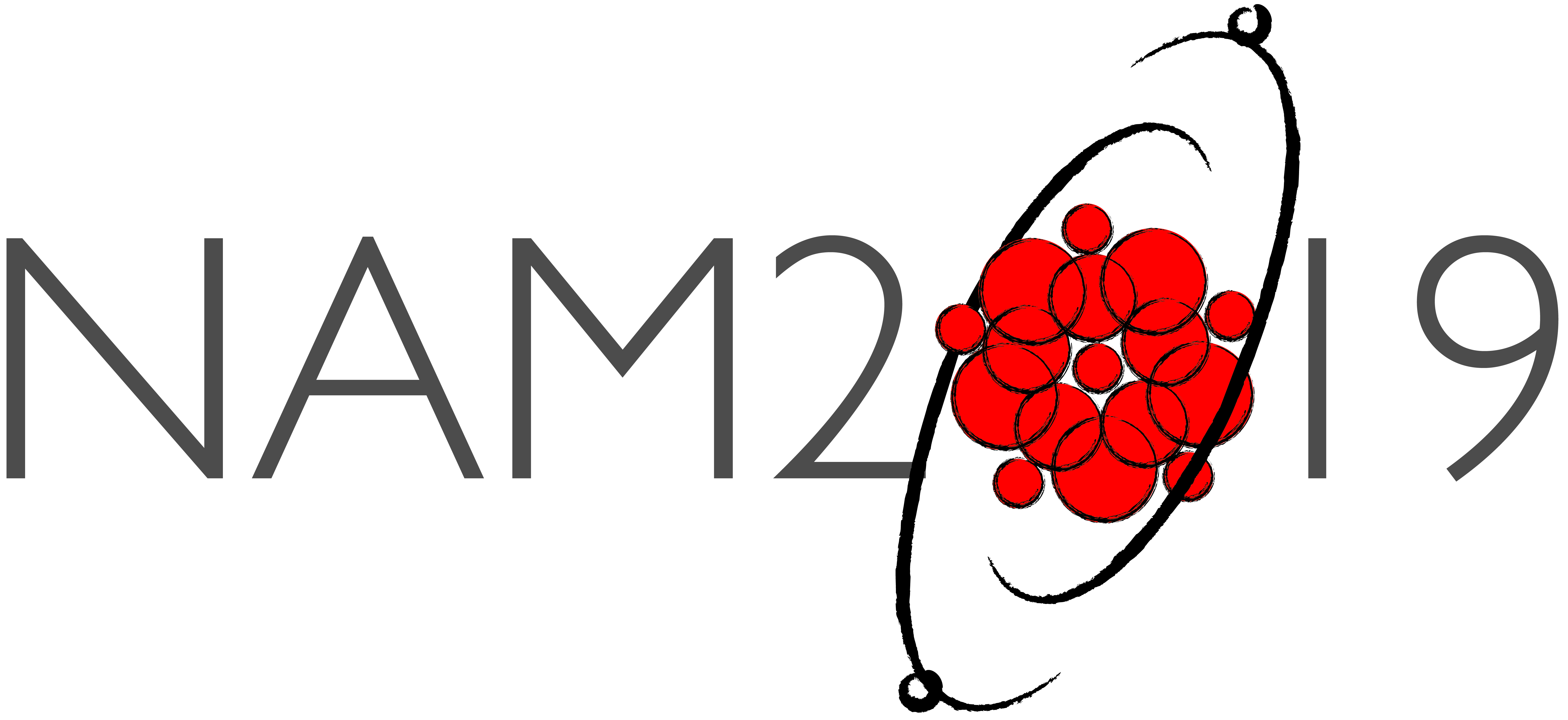 National Astronomy Meeting 2019
Lancaster University: 30th June - 4th July 2019
The Royal Astronomical Society is proud to present the National Astronomy Meeting, to be held at Lancaster University in July 2019.
NAM2019 will bring together hundreds of delegates from the UK astronomy community and will feature a wide-ranging scientific programme in parallel with exciting outreach and cultural events.
Keep an eye on this website, our Twitter and Instagram feeds, and our emails for more details.
Latest News
Registration now closed
17 June 2019
Registration for NAM2019 is now closed. We look forward to welcoming our registered attendees to Lancaster in just two weeks time!
Please note that there will be no on-site registration (except for members of the press).
-- The NAM2019 LOC
Arrival details and practical information
13 June 2019
With the start of NAM2019 soon approaching, some of you may be wondering about arrival details and practical "on the ground" information. The NAM2019 LOC are busy finalising these and details will be sent out via email to all registrants next week.
In the meantime:
Details on badge collection can be found on our

Welcome Reception page.
Details of the RAS Awards Dinner can be found on our RAS Awards Dinner page.
Details of social events, including any sign up details, can be found on our What's On page.
Session locations are now available. Find locations and scheduling for each parallel session here.
Presenter guidelines, including information about posters, can be found on our Presenter Guidelines page.
We've updated the campus map, to highlight which buildings we'll be using at NAM. Take a look.

Your free bus passes and car parking vouchers (depending on which you selected during registration) will be available to collect with your badge. Please note: you will need to pay for a bus or taxi on the day of your arrival if arriving by train.
oh and REGISTRATION CLOSES TOMORROW (14 JUNE 2019) so get on with that if you haven't already!
See you soon!
Science Programme released!
31 May 2019
The finalised science programme has been released! Locations are still TBC but full daily schedules are now available here: https://nam2019.org/science/science-programme
We look forward to seeing you in just over a month's time!
NAM2019 LOC
Childcare update
31 May 2019
Although the booking deadline for the creche has passed, we are still able to offer a flexible, drop-in creche service during the conference for children aged 3 years or older. There is plenty of space available, but ultimately places are limited by the required staff-to-children ratio. Therefore, we recommend that you check availability with us ahead of time if you plan to use this service. More info here.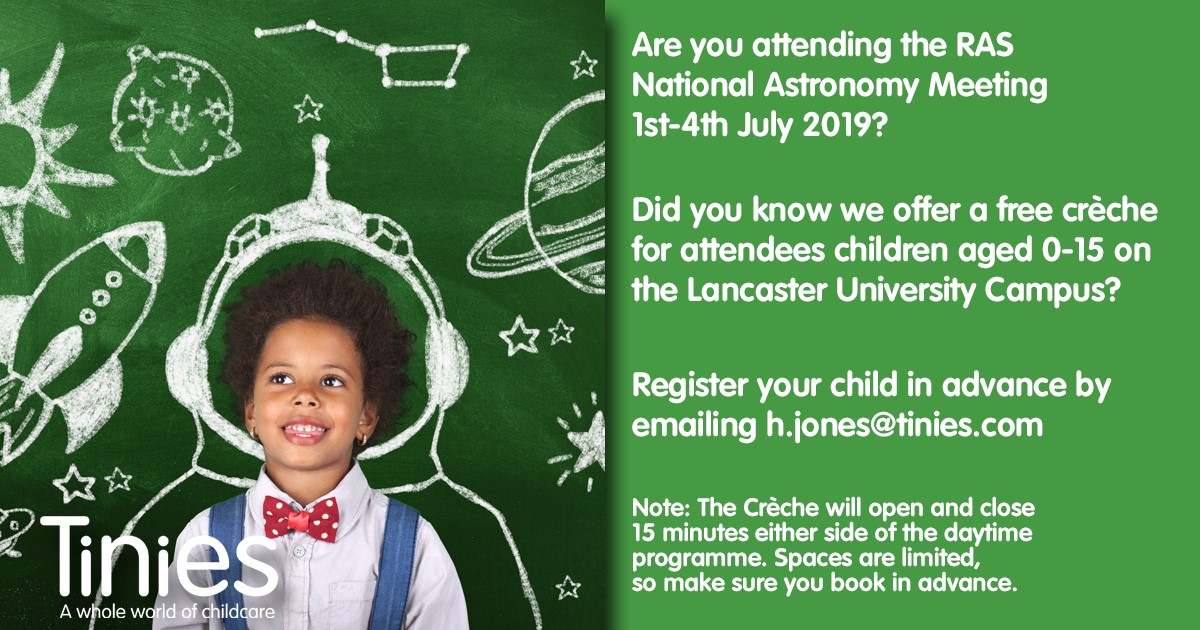 Abstract notifications sent out
29 April 2019
Emails notifying authors about their abstract acceptance status have been sent out today.
We received a large number of high-quality submissions, 479 abstracts in total this year, and therefore we have not been able to accommodate everyone's preferred presentation type. However, we are running a dedicated plenary poster session, with no other scheduling conflicts, which will take place at 15:00 - 18:00 on Tuesday 2 July. We hope to see everyone there for an informative session and afternoon tea!
A note to presenters: if you have not already done so, please make us aware of any accessibility requirements (e.g. visual, audio, mobility, etc.) as soon as possible. If you need to withdraw your presentation, please notify us at This email address is being protected from spambots. You need JavaScript enabled to view it., again, as soon as possible. If you submitted an abstract to NAM2019 but have not recieved a notification email then please get in touch.
Reminder: registration deadline for presenters is 20 May and for all other attendees is 14 June. On-site registration will not be available.

We look forward to welcoming you to Lancaster in the summer!
The NAM2019 LOC.
Follow @rasnam2019 on Twitter for regular updates